Hotel Introduction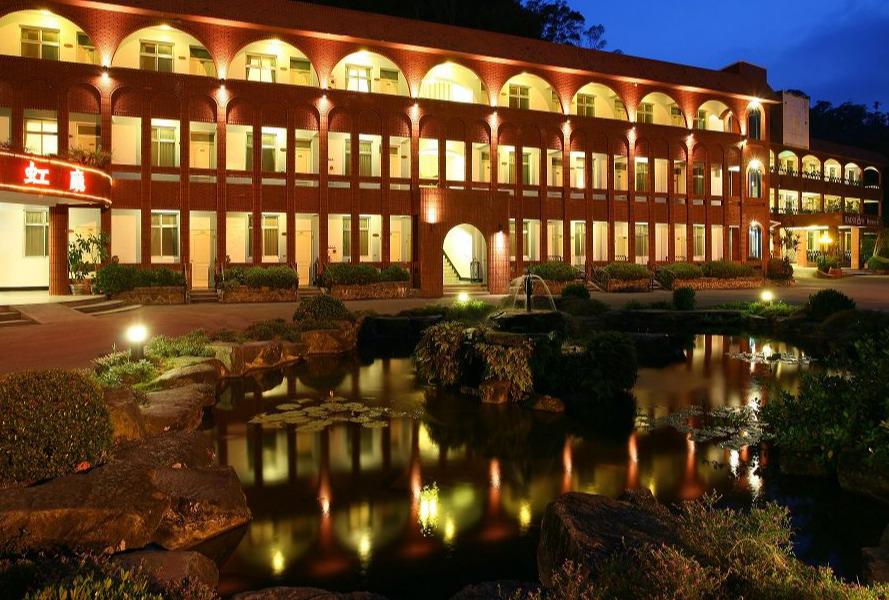 Located in the Zhiben Hot Spring Zone in eastern Taiwan.Hongquan Hot Spring Holiday Resort is a hotel with a long history of incorporating natural beauty, recreation facilities and cultural heritage. The hotel complex consists of three austere and antique-looking redbrick European-style buildings. Also in the 26500-sq. meters hotel complex are the lob cabin zone and mountain villa zone.
Tel:089-510-150
Hotel Address:No.1,Lane 139, Longcyuan Rd, Wuncyuan Villa, Beinan Township, Taitung County
Room Introduction
Green hills, crystal waters, white clouds, cool breeze, hot springs if you thought that was everything the Rainbow Resort has to offer then you would've been mistaken. To be a first-class resort, a beautiful environment needs comfortable accommodations too. There are 9 types of exquisitely designed suites available for you to choose from. The timber interiors and neat furnishings will allow you to bask in the natural beauty of the Rainbow Resort while enjoying the unique tranquil ambience with all the comforts of home.
Leisure Facilities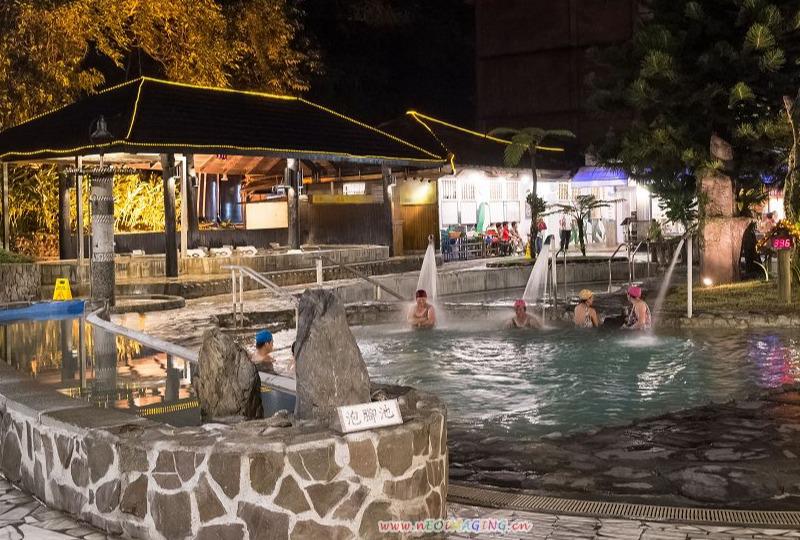 Rainbow Hot Spring-It was excavated in 1982 by an oil prospecting team conducting geothermic observations and has a depth of 1460 meters and a diameter of an inch and a half. It has an output of 400 tons an hour and a temperature of 135 degree Celsius.Forest Path-Surrounded by woods, the hotel has many forest paths. Take a walk in these forest paths, take a deep breath and let the phenocide help you relieve stress and regain your repose.
Restaurants
Rainbow RestaurantSoutheast Asian style restaurant offers the local eastern Taiwan food as well as a wide array of cuisines.Taiwan-style Chinese RestaurantTaste the traditional Chinese food carefully prepared by our chefs.Beer house and BBQ have a draft beer and a BBQ while feeling the cool breeze from the mountains.Coffee shopLocated by the hot spring, the café is an ideal place for friends to get together to enjoy a drink and the beautiful scenery.
Peripheral Scenes
Sanxiantai/Three immortals RocksXiaoyeliu/Little Wildlife WillowZhiben Forest Scenic AreaGuanshan Aquatic Park
Directions
Chiang Kai Shek International Airport....500 kmsTaitung domestic Airport....40 kmsJhihben Railway station.....25 kmsBy trainPeihuei Line to reach Taitung/old station/, then take Ding Tung Bus to reach Jhihben.Or take the train/Nanhuei Line/ to reach Jhihben station.By domestic flightto reach Taitung Airport and then take a bus /Ding Tung Bus/, taxi or hotel pick-up van to reach Jhihben.